From strategy to transformation: bringing an expertise at each and every step to allow our clients to adapt to changing markets
PROFOUND AND RAPID CHANGES
Our ambition: help you face these evolutions
HTS Consulting is a strategy consulting firm that mainly operates with CAC 40 and SBF 120-listed companies. Our areas of expertise are:
Strategy & Innovation
Performance & Customer experience
Transformation of organizations
Our will is to take part in the invention of tomorrow's business world, at our scale but in a determined and professional way.
At HTS Consulting, we use the latest innovative methods and talents. Our consulting firm benefits from a multinational team selected for its excellence. Our network of experts allows us to guarantee our customers the highest level of expertise on our intervention topics.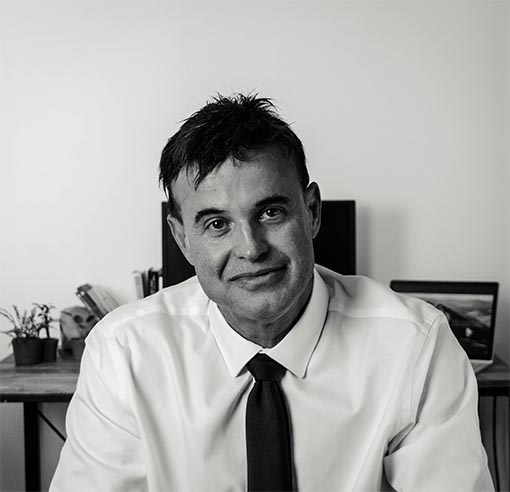 « HTS was founded on a simple observation: our world has deeply evolved and will continue to do so at an ever-growing pace.
Strategy consulting has to take those evolutions into account. We can't bring the recommendations we used to give to companies belonging to the XXth century to companies whose structure is now strongly different.
We have a new responsability: identify the future trends and change the mentalities, our methodologies and the ways we address issues. We need to leave a more sustainable world to the upcoming generations.
Hence the creation of HTS: Homme, Tendances & Strategies (Men, Trends & Strategies).
HTS helps companies from the design of their strategy to its implementation and execution of recommended solutions.
We are convinced of the relevance of our model and every day our clients support us in our way of thinking. »
Jean-Bernard Girault, partner
« Our ambition for HTS Consulting has always been very clear: prepare the companies for the world of tomorrow, with its economic challenges and sociological changes.
We wished to create a consulting firm that was different, a cross-sector one, that wouldn't work with rigid practices. We prefer the notion of ecosystem to understand the changes in traditional value chains.
We also wanted to differentiate ourselves by being involved beyond our recommendations. If need be, we create the operational solutions to best meet our client's needs. We try to be as concrete as possible and bring a true added value.
With HTS Consulting, our ambition is to help the companies realize and understand the changes that they are going through and to support them on this journey.
We try to walk our own path to define the strategy consulting firm of tomorrow.
And this is what motivate us everyday. »
Carole Menguy, partner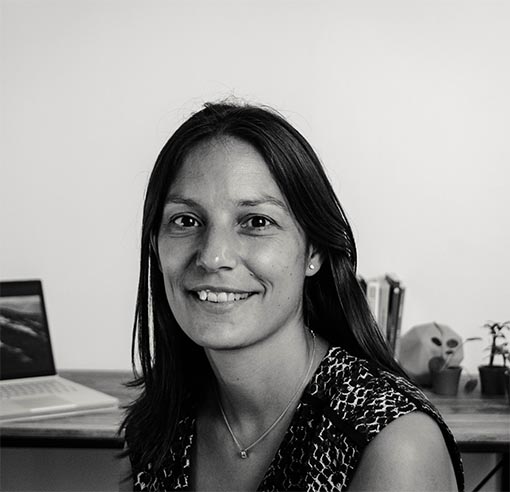 CAC40/SBF120 companies have been supported by HTS Consulting since its creation
Missions were achieved by HTS Consulting's consultants
Growth of HTS Consulting in 2018
VAULT ranking on best innovation practices in Europe
1. A highly selective and demanding recruiting process, so as to guarantee a high level of intervention
2. A stress on R&D investments in order to offer innovative methods
3. An ongoing watch on trends and evolutions that impact our customers
4. An expertise in datascience that allow us to integrate Big Data approaches
5. A specific positioning at the heart of the innovation ecosystem
From theory
A real cultivation of excellence and customer satisfaction
The ability to assume our recommendations by implementing them, and to commit ourselves to the implementation of what we prescribe.
A simple and direct behavior, close to the client, as if we belonged to the company.
A profound conviction that consulting has a societal role to play as change catalyzer inside companies
An open-to-the-world attitude, looking for innovations and new ways of doing things
The ability to fetch the expertise where it is, in order to guarantee the quality of our recommendations: not going beyond our competences
An intervention ethics that places the client's interest before the short-term interest of our firm
To practice
A very demanding quality assurance system.
A scope of intervention that goes from prospective market analysis to change implementation
A highly selective recruitment process of consultants, senior executives, and specialists; an ability to manage a project from end to end, with an "interim management" approach if needed, a true commitment of the firm's associates in the missions.
A real ability to adapt to the client's constraints without asking for supplementary budget at every contingency
The commitment of every consultant in the firm's R&D
The implementation of a pool of external experts that can be mobilized depending on the projects, in order to guarantee the best recommendations
5% of the annual result is dedicated to societal actions
We want to make our clients the ambassadors of our brand: it is through word of mouth that we can develop the most.
Responsible development should not be a marginal issue; it must be integrated within the companies' DNA.
CONTACT US
contact@hts-consulting.com
01 46 37 51 58
HTS CONSULTING
8 rue de l'hôtel de ville
92200 Neuilly-sur-Seine
Error: Contact form not found.